Zach Snyder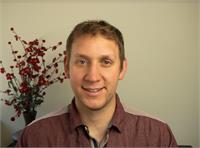 Background
I struggled with health issues and chronic pain for several years. I was looking for a comprehensive way to deal with these nagging issues. When I was 16 two brain surgeries brought in me into a state of near death. My experience between surgeries led me to deeply question my experience and life as a whole. At that point in my life my fundamental understanding of life derived from my education, largely focused on understanding life from the perspective of math and science.
When I first learned some Ren Xue, the parallels between my math and science perspective of life and Ren Xue understanding were baffling. This led me to learn and apply Ren Xue from a highly critical perspective. As I applied my understanding about life and health deepened and grew which resulted into a passion for teaching and working with other science minded individuals to explore all experiences of being human from a scientific perspective. This has led to comprehensive change of my life and many that I have worked with.
I am left with gratitude and hope for a bright future for humanity!
Education and Certification
University of Washington, Math and Science 2005
Victoria University of Wellington Film Studies 2007
Classical Five Element Psychology Diploma 2015
Zhineng Qigong Master Level 1-8 2007
Yuan Gong Level Teacher Level 1-4 2013
Yuan Ming Medicine Practitioner Level 1-4 2013
Interest and Achievements
I enjoy nature, family and friends
I am a total math and science nerd.
Book an individual session with Zach.
Zach Snyder instructs the following:
If you have already experienced the benefits of Ren Yuan and are enjoying your practice, it might be time to take it a step further. In this workshop we will be reviewing the practiced and sharing ways to enhance the benefits you are already experiencing. Ren Yuan is about strength, beauty, power and grace. When you can truly experience the accuracy of the movements and the xin fa (internal mind method), you begin to experience these qualities during the practice as well as in your daily life.




Do you have any habits, thoughts or situations you want to improve? By understanding our own reference system and identifying the thought patterns that keep us from moving forward, we are able to use the tools of Ren Xue to help face those parts of ourselves and replace them with more positive, and healthy habits and patterns. Take this class to learn more about yourself, the areas that are stopping you from finding joy and how to make positive changes.