Kelly Snyder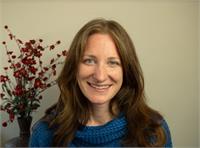 Background
I grew up in Bellevue with a great community of family and friends. Most of my extra time through childhood was spent playing sports, which was my first introduction to the benefits of visualization and positive intention. After spending time traveling after college and teaching English abroad, I was introduced to Qigong and Ren Xue in 2008. While I have been relatively healthy most of my life, what I began learning through Ren Xue is how to get to know myself better and make positive changes. Areas that I may have brushed off as typical stress and anxiety soon became areas of possibility to create a more healthy and balanced life.
Education and Certifications
University of Washington - BA in International Studies 2007
Zhineng Qigong Certification Level 1-3 2010
Yuan Gong Instructor 2013
Yuan Ming Medicine Practitioner Level 1-4 2013
American Heart Association CPR Certification
Interests and Achievements
Since 2013, I have been the primary demonstrator of Yuan Gong Qigong methods, having now appeared in numerous video demonstrations that are used in teaching these methods online and in trainings all over the world.
Family is an important part of my life. I am close with my extended family and in-laws. I especially love spending time with my three nieces. I also like to soak up our PNW views when the weather permits.
My favorite spot to hike and camp has been the Enchantments in Leavansworth. Making a healthy, home cooked meal always makes my heart happy. My favorite place I've traveled so far is Vietnam. I would love to visit Iceland next. I have no problem going out of my way to pet a dog.
Book an individual session with Kelly.
Kelly Snyder instructs the following:
Take time out of your day to relax and replenish your Qi (energy). Enjoy simple, light movements that help release tension in the body, especially the shoulder and neck area, and help you gather more energy. Finish with a standing meditation that helps calm and focus the mind, relaxing and turning inward.




Stretch, flex and breathe your way through a practice that offers strength, beauty, power and grace. We will move to open up the energy channels in the body, while strengthening our connection of our body and mind. Leave feeling energized and in-the-flow.




At the end of an active practice it is beneficial to sit and experience some still meditation - practice with little to no movement. Enjoy nourishing a healthy and relaxing state after the full method practice to help solidify and ground yourself before heading back into your normal daily life. Even if you don't have time to attend the regular class, stop in for the 15-30 minute sessions to help settle yourself and recharge.




Learn some basic tools to help build support your Qigong practice. Whether you are a brand new beginner to Qigong or have practiced before but are new to Yuan Gong, this class will help introduce you to our style of Qigong practice. You will learn some simple techniques as well as experience a calm and relaxing state by practicing some for yourself. There will be time for questions and information on how to get the most from a regular Qigong practice.