Danick Jawer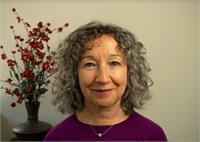 Danick Jawer instructs the following:
Take time out of your day to relax and replenish your Qi (energy). Enjoy simple, light movements that help release tension in the body, especially the shoulder and neck area, and help you gather more energy. As an active practice, we also incorporate Qigong squats which help to move Qi through the body, open up the whole spine, especially the lower back, and strengthen the legs.




Method II and our supplementary practices are important tools to go inward and connect with a stillness that is so nourishing to our mind, body and Qi (energy). Having this time in our day reminds us of our most optimal and healthy state - calm, relaxed, natural and joyful. Take the opportunity to bring your practice to a new depth.




Our organ systems are part of our foundation for health. Whether you have a specific condition you would like to improve or clear, or you are looking for organ health maintenance, this practice is a way to access the health of the organs through simple movements, hand postures, sounds and visualizations.