Ferhan Uzkut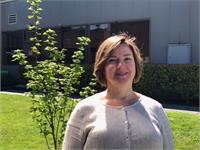 Ferhan Uzkut instructs the following:
Take time out of your day to relax and replenish your Qi (energy). Enjoy simple, light movements that help release tension in the body, especially the shoulder and neck area, and help you gather more energy. Finish with a standing meditation that helps calm and focus the mind, relaxing and turning inward.




At the end of an active practice it is beneficial to sit and experience some still meditation - practice with little to no movement. Enjoy nourishing a healthy and relaxing state after the full method practice to help solidify and ground yourself before heading back into your normal daily life. Even if you don't have time to attend the regular class, stop in for the 15-30 minute sessions to help settle yourself and recharge.