Dake Lindelef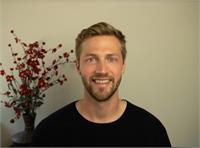 Dake Lindelef instructs the following:
Welcome to Communitea! This is a chance to connect with other uplifting people who are working on improving their health, wellness and consciousness. Especially if you're already planning to come to our Tuesday evening classes, this is a good way to connect with classmates and teachers while sipping on tea and relaxing into the welcoming Uplift qifield! Looking forward to seeing you there!




People find that the more they learn from Ren Xue and Yuan Gong, the more benefit they experience. Our practices are simple and also have a depth that allows growth and development on many levels. Having a chance to learn theory, get support for practice and ask questions allows you to get more out of your practice. Give yourself the best opportunity to experience the many benefits.