Dake Lindelef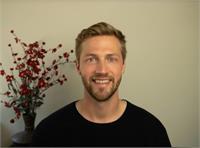 Dake Lindelef instructs the following:
Stretch, flex and breathe your way through a practice that offers strength, beauty, power and grace. We will move to open up the energy channels in the body, while strengthening our connection of our body and mind. Leave feeling energized and in-the-flow.




At the end of an active practice it is beneficial to sit and experience some still meditation - practice with little to no movement. Enjoy nourishing a healthy and relaxing state after the full method practice to help solidify and ground yourself before heading back into your normal daily life. Even if you don't have time to attend the regular class, stop in for the 15-30 minute sessions to help settle yourself and recharge.




This class is a great opportunity to learn Method III as well as refine your ongoing practice. Each class will be a review of one section that allows time and space to learn or review the physical movements and connect with ways to calm the mind. For beginners, you will build on each section so you feel more confident and comfortable doing the practice in group classes or on your own. For those who have been doing Method III for some time, you can use this time for form correction and learning various tips to help gain more benefits from the practice. Feel free to come with questions!